Ladies and Gentlemen, I have figured out Blaine's fashion idol!
Observe:
This is Blaine. Notice the small brown bow tie paired with the brown shirt combo?
With the added touch of the brimmed hat, of course: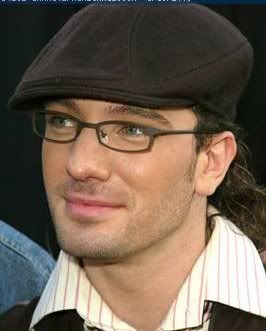 Not convinced? How about Blaine in a horizontal striped shirt paired with cream pants:
Which I must say has been done before.
And for the most striking, Blaine's red shirt, black pants combo:
At least JC isn't wearing a white belt. On the other hand, his pants have sequins.